I have received information and materials from ©Johnson & Johnson Consumer Inc. 2017.The opinions stated are my own. This is a sponsored post. #ForBetterTomorrows #BetterTomorrows #FallBack #CollectiveBias
There's no doubt that this fall back time of year (end of Daylight Savings) can really cramp my style!
As a kid, I was not a good sleeper. That's why it surprised me in my 20's to find that I really AM a good sleeper. I think that all those years spent with four loud siblings taught me some good survival instincts for adulthood. And that's the ability to tune out noises and lights and even thoughts – and sleep through the night! Unfortunately or fortunately, I have slept through literal earthquakes and explosions in my life, but never through early motherhood! So there's that. Generally, though, nothing challenges my sleep. Yet when it's not going well, it's really not going well. And lately I have challenges – with our home and with minor aches and pains from indoor and outdoor chores and long hours.
You KNOW I love solutions. Hover over this below image to purchase TYLENOL® PM from Walgreens: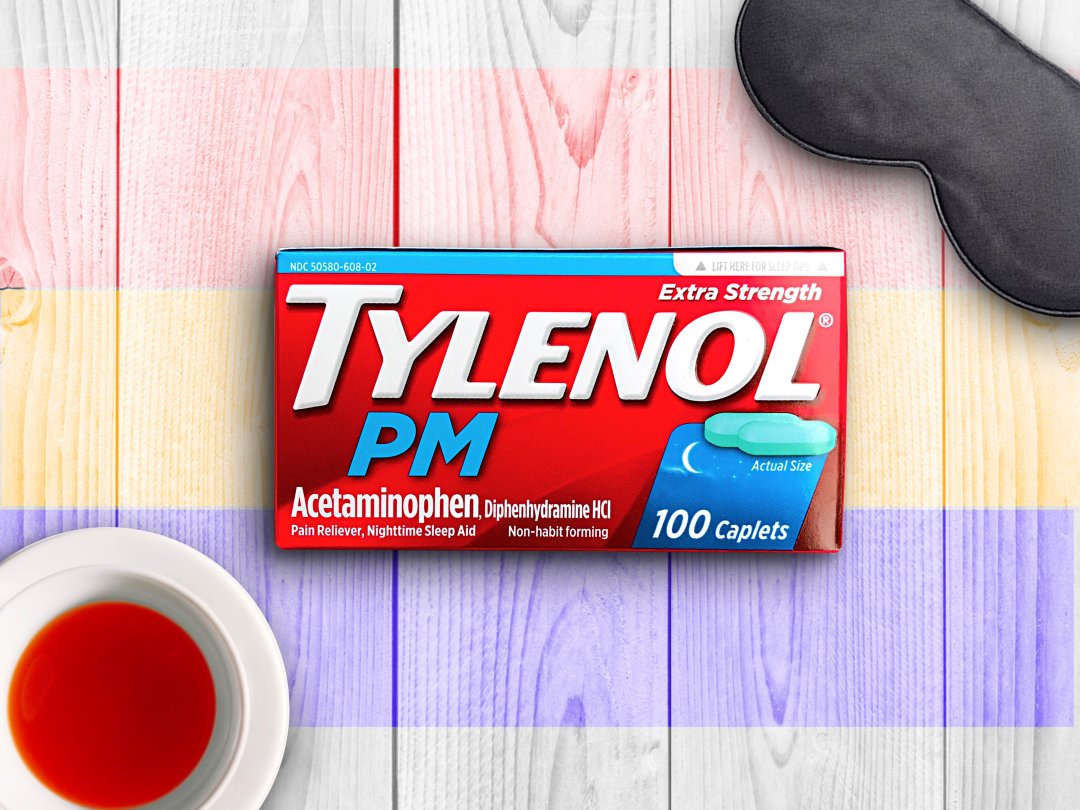 Right now, we're smack in the middle of home renovations. We're getting our master bedroom/bathroom completely redone, as well as the flooring on two floors. We haven't had a bedroom of our own in seven weeks! In fact, the only times I've slept in a real bed during this time was at a hotel in Maine, and in my old bed in my old room at my parent's farm! Cassidy and I are also hard at work with fall chores and tending to the 11 chickens. Not only are we experiencing a big break from our old sleep routine, but there are certainly slight aches and pains too. It's from the yard work and the futon, as well as long hours with working at a computer and parenting for even longer hours. Ultimately, we wanted to find a solution to help with minor aches and pains, and occasional sleeplessness too. That's how I discovered TYLENOL® PM as a solution.
It's important to get a good night's rest for a full day ahead – especially when our day to day routines are interrupted by pain. This over the counter pain brand relieves minor aches and pains while also helping me fall asleep. It's non-habit forming when used as directed. Lately, there are fewer hours of daylight and it takes a toll. I need my energy more than ever, and I hate to waste my precious daytime hours because of a bad night's sleep due to pain. I buy TYLENOL® PM at Walgreens because TYLENOL® is collaborating with Walgreens to help treat consumers experiencing sleepless nights.
Sleeplessness is an issue for many, and pain is an added layer of complexity to sleepless nights. It's wonderful to have one solution to relieve minor aches and pains while helping us to fall asleep. Daylight Savings just ended on November 5th, and days are so short! (and so cold) I've also been working on a good sleep routine lately. I think it's more important than ever. I follow a sort of timeline, while taking sugar, caffeine, exercise and screen time into consideration. Here's my routine:
1 – Stop drinking caffeine at least 5-6 hours before your bedtime.
2 – Stop drinking alcohol at least 3-4 hours before bedtime.
3 – Finish dinner at least 2-3 hours before you go to sleep.
4 – Spend the last two hours before bedtime doing winding down things, and not winding up things (like exercise).
5 – Turn off screens at least one hour before you go to sleep.
6 – Also stop working or studying an hour before you go to bed.
7 – Go to bed at an established time that you set yourself. It should be a time that makes sense in YOUR life.
8 – Choose the last hour before bed to do NONE of the above things, and only activities conducive to sleep. This will vary, but if you keep a routine where you read, drink tea, meditate, listen to music, etc. every night during your last hour of the day, you will start to associate those activities with sleep. Think of it like sleep training for adults. It works for babies, so why wouldn't you need sleep training too? Try it and see how it works! Your mind and body will be aligned for sleep.
Now at Walgreens, don't miss TYLENOL® PM 100 count $11.99 offer ($1.50 off with Walgreens card), valid from 11/5-11/11.
Check out TYLENOL® PM at Walgreens here, and follow TYLENOL® on Facebook and YouTube!
Do you have any good sleep tips?
Only take TYLENOL® PM as directed on product packaging.
TYLENOL® PM contains a pain reliever and nighttime sleep aid. ©Johnson & Johnson Consumer Inc. 2017 The third party trademarks used herein are trademarks of their respective owners.