This is a sponsored post written by me on behalf of Lowe's. All thoughts, opinions, and stories are 100% my own.
When we first walked up the path to our now-home, we fell head over heels in love.
You're not supposed to do that, "they" say. You're not supposed to lead with your emotions because there are no guarantees in real estate, but I ask you – how can you not? With your three-year-old's hand in yours, and a pregnancy so early it's barely detectable, how do you not fall in love with your particular dream home? In our case, it was an A-frame in a clearing in the woods – reminiscent of every great ski lodge we'd ever visited. It was private, quiet, and full of potential.
I could almost already see moose antlers on the wall next to a "Home Sweet Home" sign.
And of course on that day of the open house, Mother Nature had brought her A-game on this A-frame. (sorry, had to) The tall trees danced shadows on the green, green grass on this calm September day. The trails in the woods seemed abuzz with a glow that looked like fairy light. All three of us were smitten! We bought our first home, bypassing the "starter home", and wanted to make this ours for keeps. Or for a long time. Without the glow of the September sun, and without the perfect staging by the real estate company, we realized we had work to do. And I was six weeks pregnant, so tasks were pushed off.
And on our second night in our brand new home, there was a freak October blizzard and we lost power for 48 hours!
(This was OCTOBER!)
Debacles and cleaning aside, we have grown with our house, and our house has grown with us. I love the open kitchen and my loft office, but I haven't fallen madly in love with all rooms in this house. The upstairs bathroom has always left a lot to be desired! It's small and clean, but has no storage situation. Generally, the kids leave towels and rolls of toilet paper on the floor or on the toilet. The shower isn't big enough for a lot of varieties of bath products. We need STORAGE solutions!
As you can see above, there's no place for linens, toilet paper, toiletries, and cleaning products. There's a pedestal sink but no vanity or cupboards. There's also an empty corner, as shown above, that is a good place to start. So we went to Lowe's! I specifically was looking for shelving and/or linen cabinets. I was thinking I'd be happier if every item had its own place. And, it would look nicer too! I'm happy with what we found at Lowe's for our bathroom storage upgrade/refresh.
Our first item was a Linen Cabinet, and we loved this freestanding one: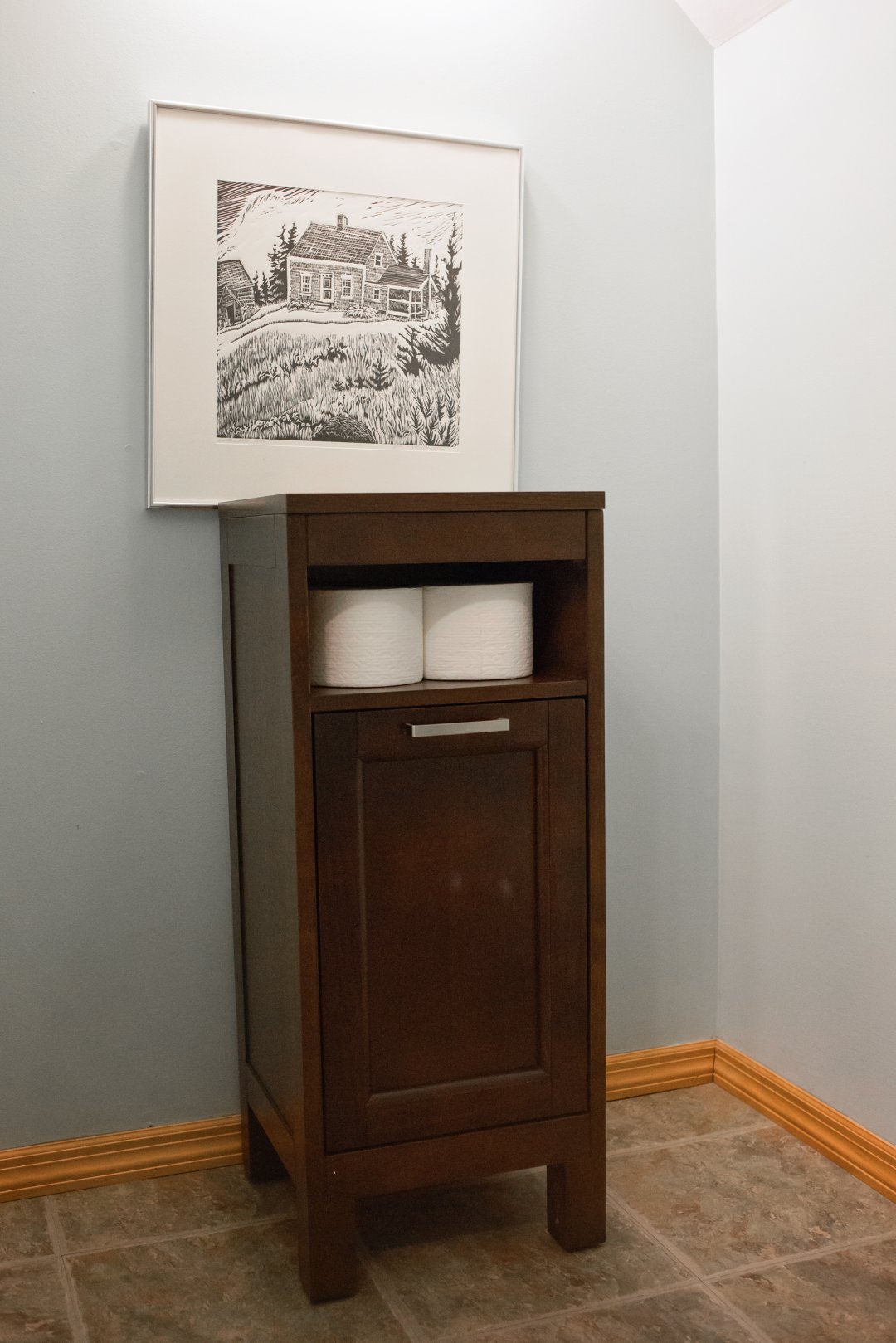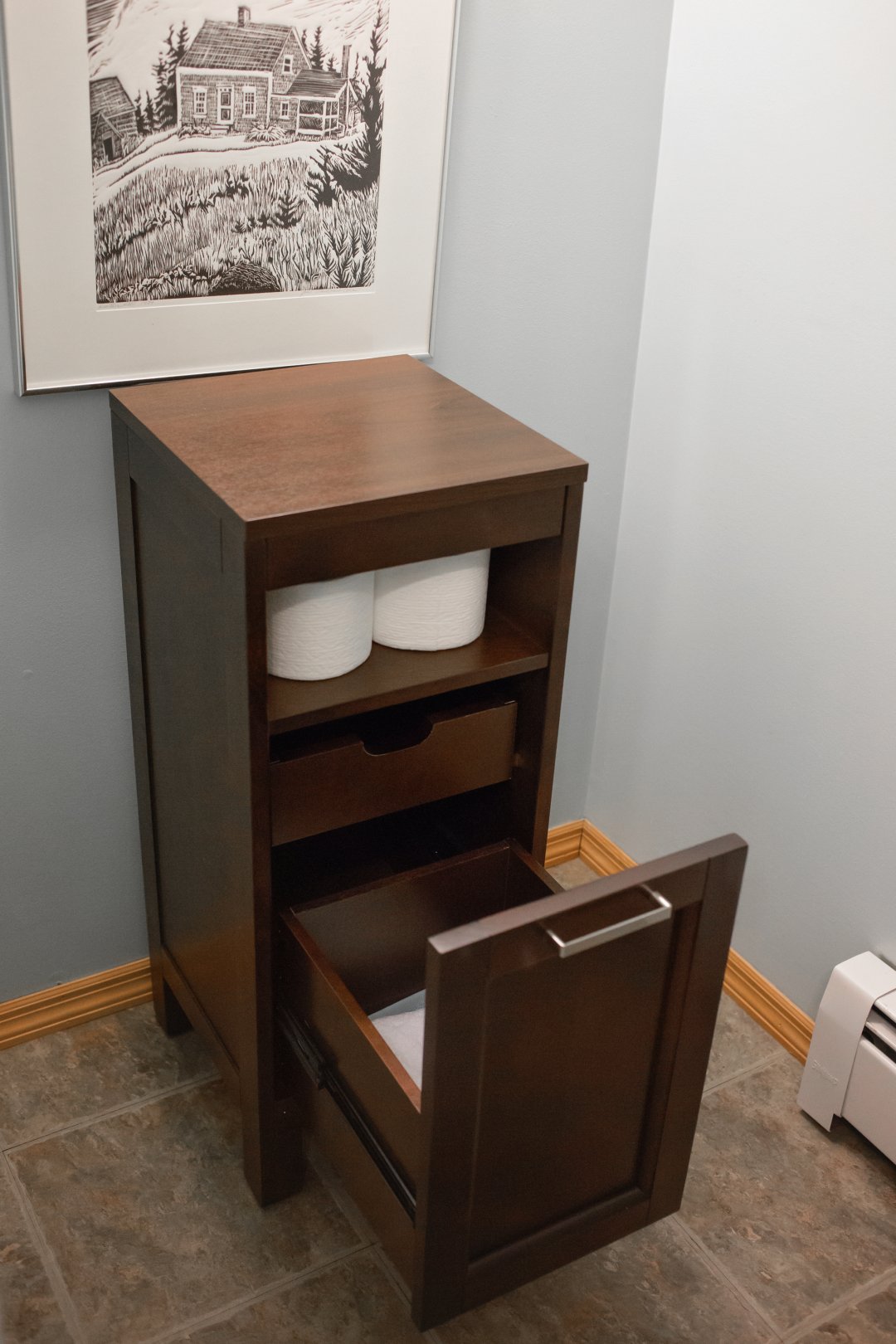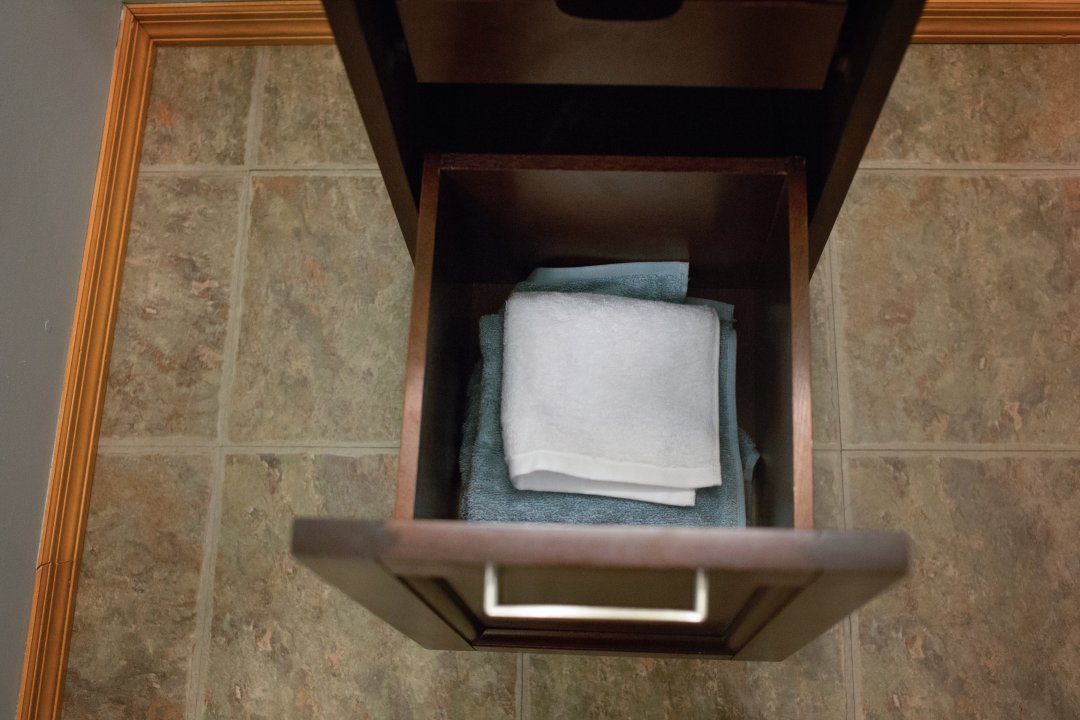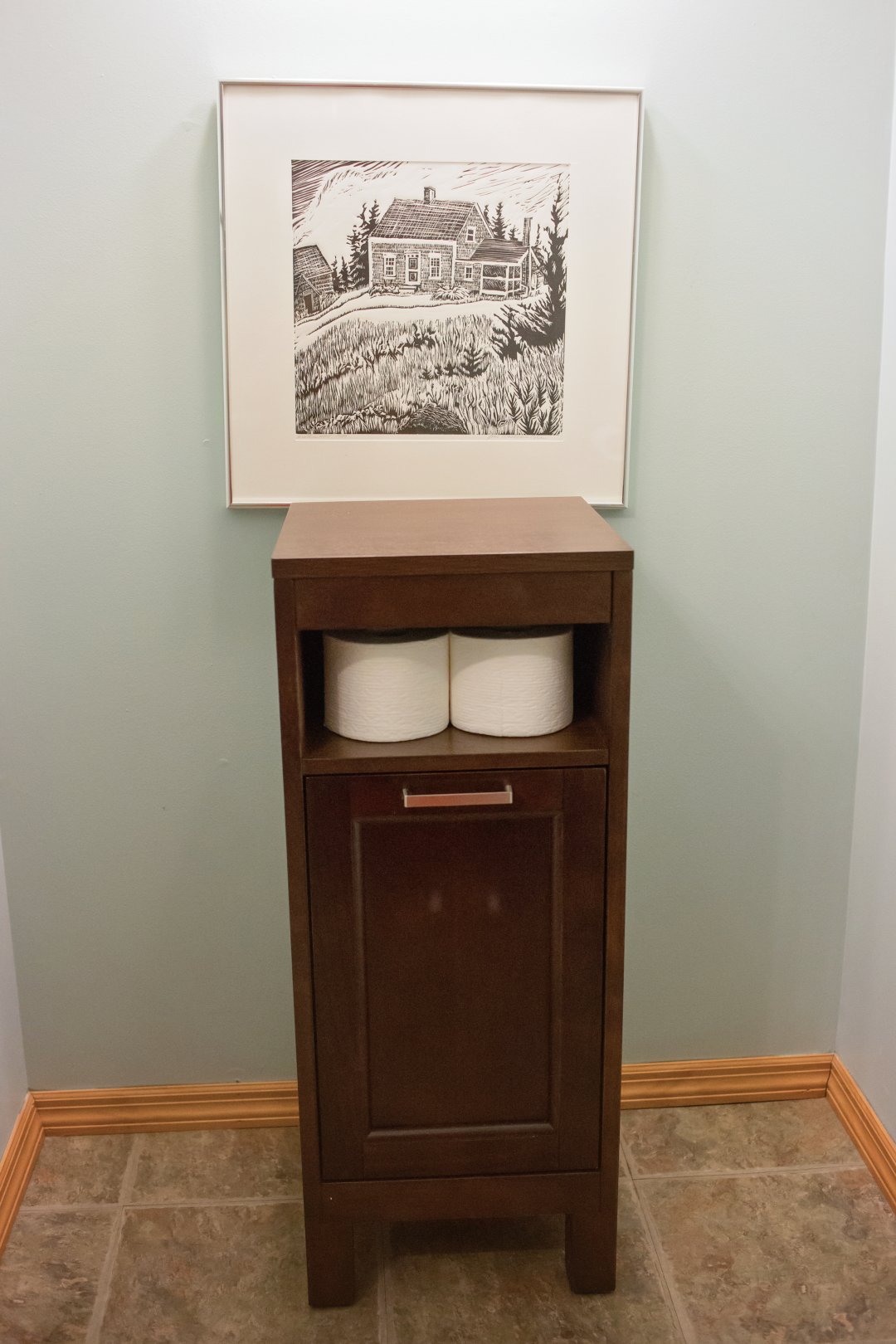 Next, I needed a place to store products. The medicine cabinet was full, and we were attached to it. That said, I wanted attractive and simple shelving to store products, extra toilet paper, extra linens, etc. We struck gold with that too: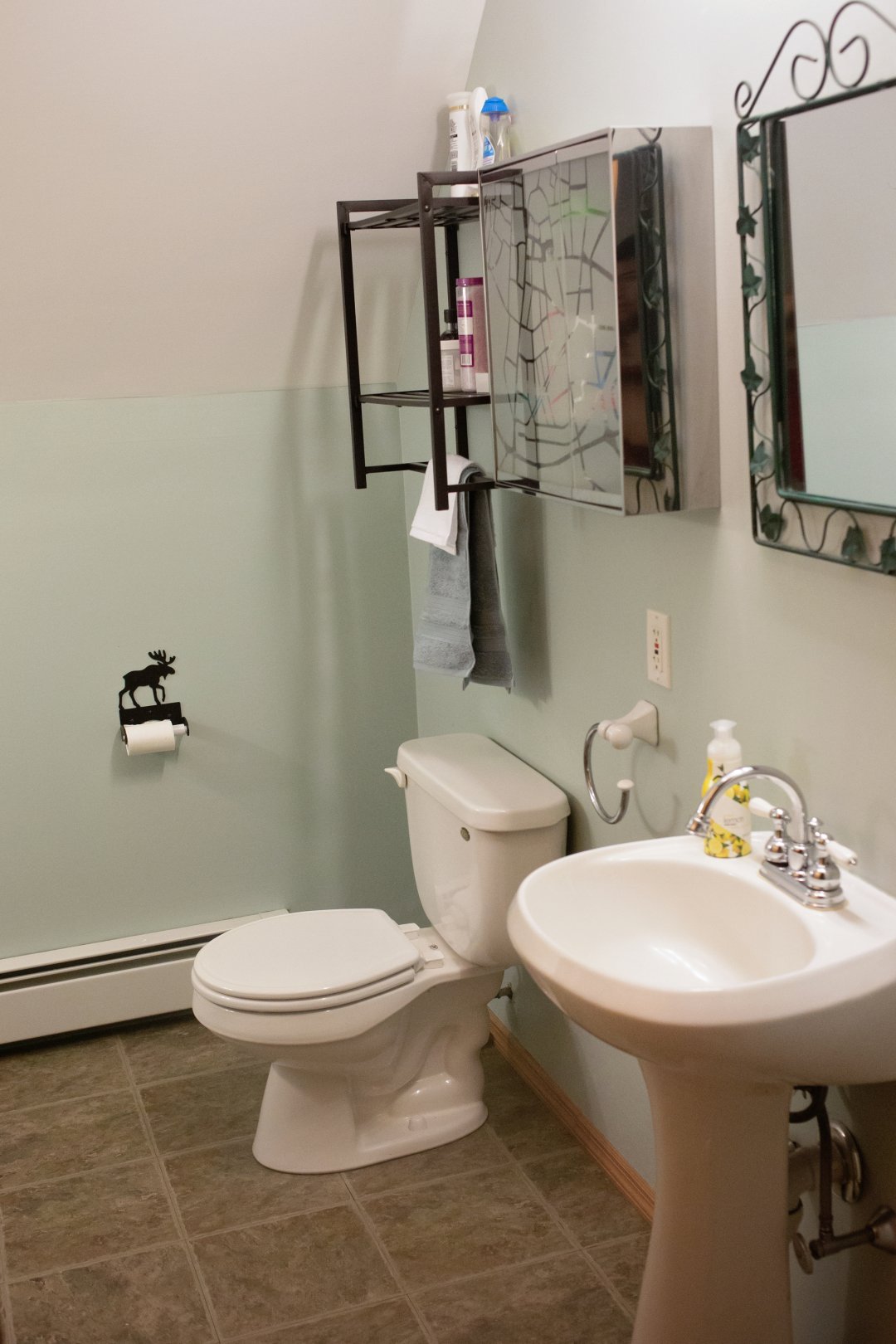 I love everything about it! It looks awesome in our bathroom.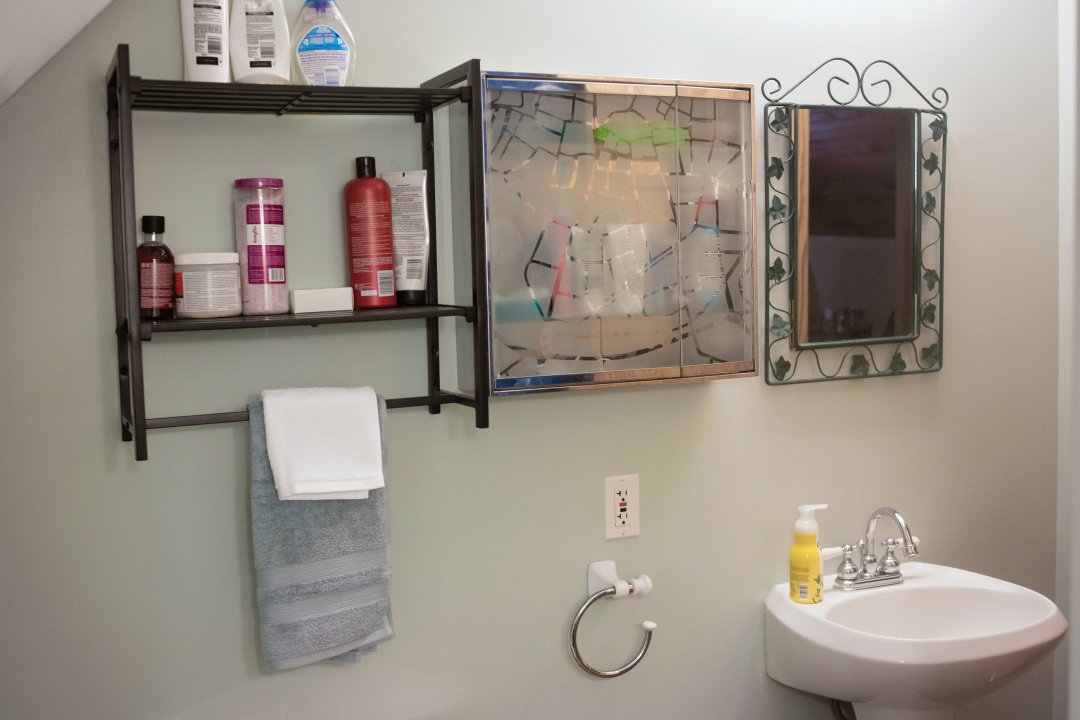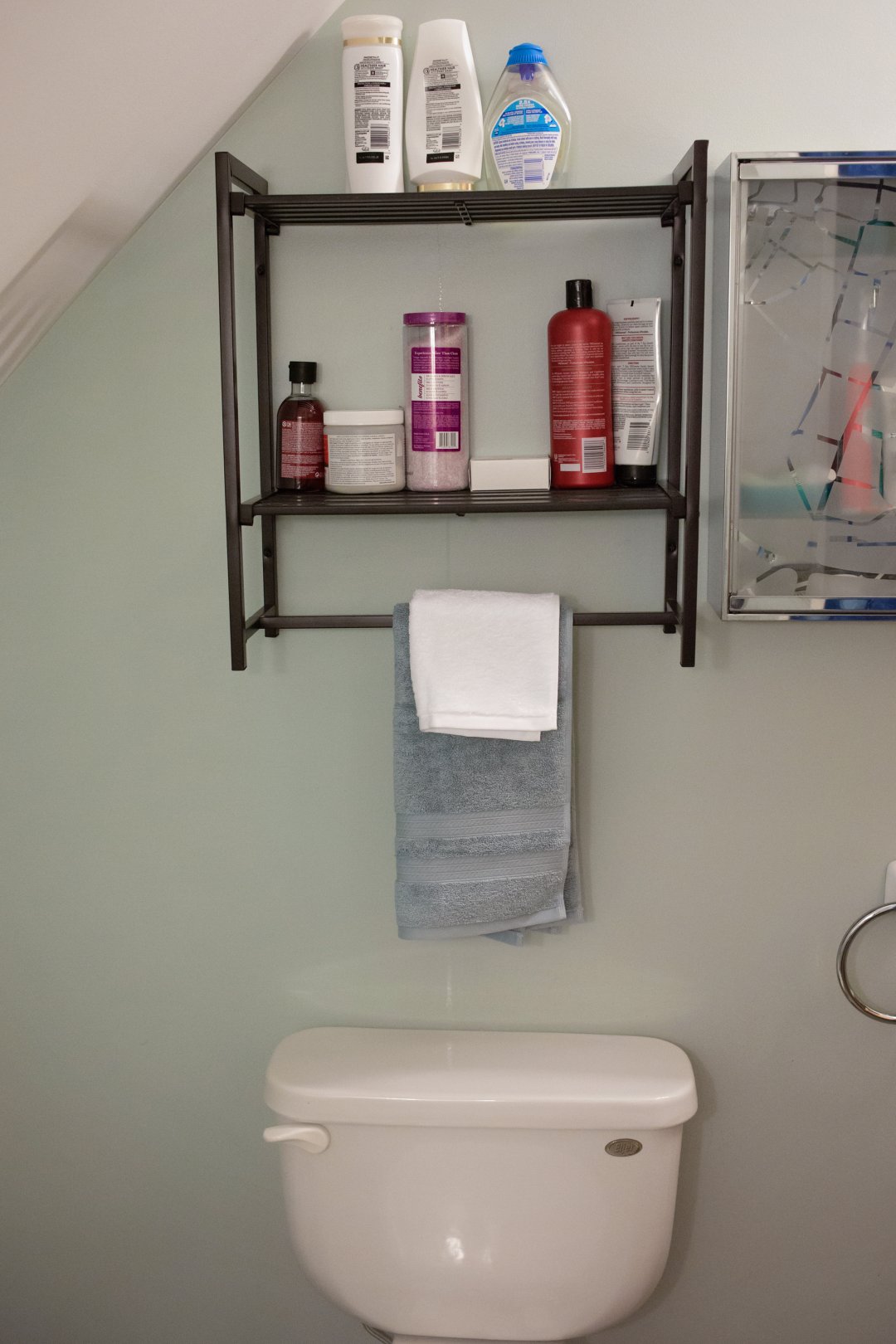 All in all, I feel happier to walk into the bathroom and see things in their right place.
Lowe's is an AMAZING place to buy bath products at a great price. During these dog days of summer, enjoy their air conditioning and tackle a small bathroom upgrade/refresh. These are simple and powerful ways to update your bathroom.
And, it gives us more time to focus on all of the good things this summer.
What's the first thing you'd update in your bathroom? Check out Lowe's Bath and let me know in the comments!
This is a sponsored post written by me on behalf of Lowe's.
Happy Bathroom Decorating!